A message to all our valued Guests & Customers,
Due to the continuing outbreak of COVID-19 in Ireland we have taken the decision to close The Mespil Hotel operations from Saturday the 21st of March until further notice or as per guidance from the Government to reduce social interaction.
We hope that you will all understand this is not a decision we have taken lightly.
The hotel will continue to have an administration team in place during this time to answer any queries and provide any information needed. This department will operate Monday-Sunday from 9-5pm. Please do not hesitate to contact the team on:
Email: mespil@leehotels.com
Phone: +353 1 4884601
This decision was made with the best interests of our staff, guests & customers. We must all contribute to what is now an urgent national effort to contain & reduce the spread of COVID-19.
This is a rapidly evolving situation and we are carrying out the appropriate measures now to ensure that we all come back stronger than ever.
We therefore ask everyone to please listen to the daily advice and updates by the Government and the HSE to protect each other during this period.
As General Manager, I would like to take this opportunity to thank you all for your co-operation and understanding at this time and apologise for any inconvenience that may be caused.
The most important priority is the safe & well-being of our employees & we ask that you please stay safe & look after each other during this time. We look forward to welcoming you back to The Mespil Hotel in the near future.
Thank you for your understanding.
Kindest Regards,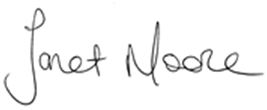 Janet Moore
General Manager
The Mespil Hotel