Dear Guests,
We are delighted to announce that the Mespil Hotel is open for hotel residents and we are adhereing to all Government's latest health advice.
It goes without saying that on that day we look forward to welcoming our hotel residents back and ensuring they have a safe stay with us.
Our staff and hotel residents remain our top priority and we have developed a Safe Stay Programme, which will have measures in place to ensure a comfortable and enjoyable stay.
I would again sincerely like to thank all our employees, clients, patrons and the wider community for your support and understanding during these challenging times.
Our Safe Stay response has been developed in line with World Health Organisation, Health Service Executive and Irish Hotels Federation guidelines.
The hotel currently has an administration team in place to take bookings or answer any queries and you can contact the team on: Email: mespil@leehotels.com Phone: +353 1 4884600.
Together, we can all get back safely to enjoying the very best of what Dublin has to offer!
Kindest regards,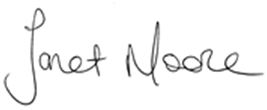 Janet Moore,
General Manager, The Mespil Hotel
Safe Stay Programme
The Hotel
Check In: guests will be asked to pay for the cost of their stay via credit card upon arrival to the hotel. Any additional charges will be paid for as consumed by the guest. This will facilitate an express check out option when departing the hotel. Guests will be asked to pre book their time for an evening meal upon arrival to assist with the operations in maintaining social distance.
Key Cards: will be sanitised with reliable and completely safe disinfectants.
Signs: look out

for special

Safe Stay/Covid 19 signage with hotel guidelines.
Social distancing: a two-metre rule will apply for using lifts, sitting or moving around the hotel. Restaurant, bar, and lobby furniture will be rearranged.
Hand sanitiser dispensers: these will be placed at reception, restaurant, bar, board rooms, lift lobbies, business centre and fitness suite.
Bedrooms: The cleaning and sanitising of rooms will focus on high- contact areas and hard surfaces

(switches, handles, doorknobs, bathroom surfaces, telephone, TV controls, bed and linen, bathroom surfaces etc).
Restaurants and Bars: Lock Four Restaurant and The Lounge will operate with reduced seating capacities to allow for a minimum of two metres between each table. Table capacities will be limited as per Government and HSE guidelines. All tables and condiments will be disinfected after each use. Buffet and carvery service offerings will be replaced by offering a menu to all our guests which will be served to your table. Menus will be single use.
Public/shared area cleaning: dedicated employees will be allocated to frequently clean and sanitise key touchpoints in public areas at regular intervals including guest lifts, doors, call buttons, handrails, front of house toilets and hotel entry doors.
Our duty of care to Employees
Training: staff training will take place continuously to facilitate the implementation of our Safe Stay programme and hygiene procedures.
Personal Protective Equipment (PPE): appropriate PPE will be worn by all employees based on their responsibilities in line with HSE and IHF guidelines.
Our duty of care to Guests
Our Safe Stay programme is our commitment to making your experience with us a safe one, and as comfortable as possible. We will continue to monitor and update these controls as new measures are introduced or recommended.
We look forward to welcoming guests back to the Mespil Hotel and assure you that all staff interaction will be positive, warm and hospitable.