Your ideal home away from home for Film, TV & Commercial Production in Dublin City.
Centrally located along Grand Canal with easy access to many of Ireland's top studios and locations, makes us a great base for cast & crew.
Studios and locations nearby include: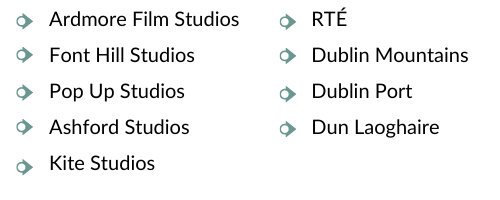 Ireland has established itself as a major capital for filmmaking in recent years, proving to be one of the world's most alluring production environments.
We love welcoming the abundance of talented writers, directors, producers, casts, and crew to the Mespil Hotel.